5 November 2020
Specialized furniture production will be placed in the Phoenix Industrial Park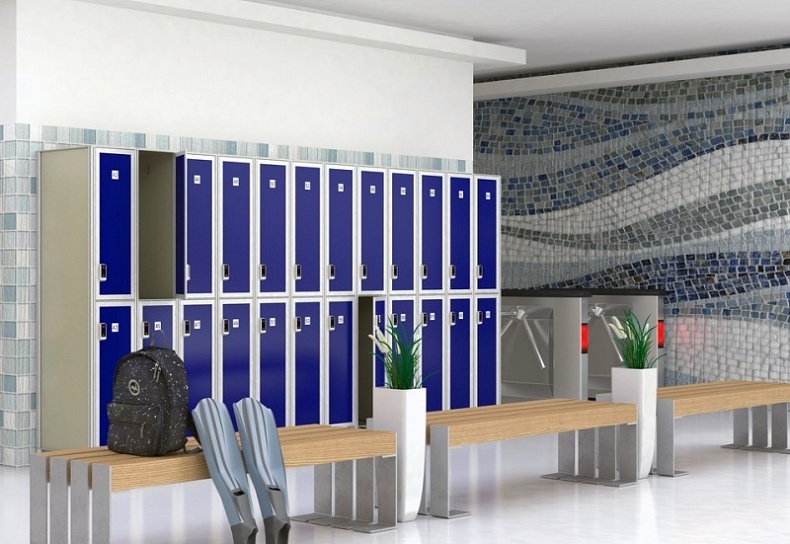 Specialized furniture production will be placed in the Phoenix Industrial Park
A new resident of the Phoenix Industrial Park — Smolensk company Kvark — will be implementing an investment project on production of specialized furniture from aluminum extrusion and composite materials under the common brand name — AquaLocker. The furniture is designed for swimming pools, waterparks and fitness-centers. 15 new job places will be created at the production. The launch of the new production is planned for the third quarter of 2021, and reaching the full capacity in 2022.
"Starting from 2013 our company produces furniture and equipment for sports and production locker rooms. In 2018 we designed lockers from aluminum extrusion and aluminum composite panels with minimal fittings and unique door retention that exclude sagging. This new product line in many ways outperforms other current offerings on the market of specialized furniture for sports and health service facilities," — notes the Director of Kvark LLC Vladislav Kamyshev. "Factory construction at the territory of the Phoenix State Industrial Park will allow our team to increase production output, and, as the result, to take the lead at the Russian market of composite materials."
At the first stage of investment project implementation in the Phoenix Industrial Park there will be produced several kinds of damp-proof cabinets and lockers. At the second stage designing, certification and production of specialized laboratory furniture from composite materials are planned.
"All the documents from the potential resident were provided in full to the Department of Industry and Trade, and the Investment Development Corporation of the Smolensk Region. In conformity with technical specifications of the future enterprise we discussed localization options and suggested the most convenient site for the production to the investor which is situated at the territory of the Phoenix Industrial Park," — told the First Deputy Head of the Department of Industry and Trade Vitaly Kharchenko.
At present, in order to implement the investment project, equipment for the first production line has been partially purchased; raw material supply contracts have been sighed; technical documentation for output product and technical assignment for production design have been prepared. Aluminum composite panels by Bildex and aluminum extrusion produced by Smolensk plant Alvid will be used in product manufacturing.
It should be reminded that the total area of the Phoenix Industrial Park is around 72 ha and fully ready for erection of production objects: its own electrical substation has been built, gas supply, water supply and water discharge have been provided. At the instruction of the Governor Alexey Ostrovsky, special conditions for residents have been approved: free rent of a land plot throughout the entire construction phase, the plots themselves will be provided with no tendering process, what is more, after putting the plant into operation the redemption value of the plots is 25% from cadastral value. There are no property, land and transport taxes in the first 10 years, and income tax is only 16,5%.