18 October 2020
Cast and roll plant in Yartsevo has become a part of Trubnaya Metallurgicheskaya Kompaniya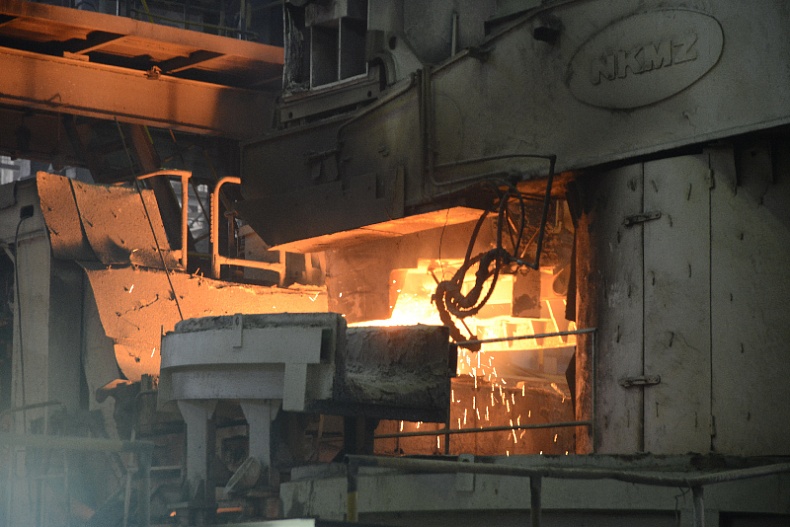 Trubnaya Metallurgicheskaya Kompaniya (TMK) sealed a deal for acquiring 100% participation interest in the iron and steel enterprise Parus (former SUE Cast and Roll Plant) situated in the city of Yartsevo, Smolensk Region.

"This acquisition is one more step towards implementation of a long-term TMK strategy that directed at diversification of the company's product portfolio. Considering favourable geographical location of the enterprise in the most densely populated region of Russia — Central Federal District — TMK is getting the perfect opportunities for expansion its presence at the largest regional construction market of the country. What is more, as a responsible investor TMK plans not only to keep the production capacity and highly-skilled jobs, but also to introduce the best management practices in production which have been successfully tested and effectively used at the other company's enterprises," — notes the TMK General Director Igor Korytko.

At present, iron and steel enterprise in Yartsevo is the largest cast and roll plant in the European part of Russia. Its main production consists of an electric-furnace melting shop and a long product rolling mill united into a single cast and roll complex. The plant supplies rebar and continuous cast billet for rolling. Not only tax return to the budget depends on its stable work, but also well-being of a lot of Yartsevo's residents. Last few years the plant confidently maintained about 4% shares on the Russian rebar market. The production site of Parus LLC is provided with convenient transport communications, developed engineering and energy infrastructure. The plant uses modern and environmentally efficient systems for gas cleaning and closed water supply. In the production cycle, it was possible to achieve a significant reduction in energy consumption for the implementation of the technological process.

"Cast and roll plant is the only large metallurgical production in the Region, and it defines the development of this industry in the Region. The dynamic development of the enterprise is reflected the best on the index of metallurgical production in the Smolensk Region which amounted to 147.9% according to results for 8 months of 2020. The Administration of the Region tries to provide as much support as possible to the plant for reinforcement and development of its production activity. We are ready to cooperate with the new owners and we will continue to support the production in the future," — the Deputy Director of the Trade and Industry Department of the Smolensk Region Oleg Vorobyov commented on a change of ownership.

TMK supplies steel pipes, pipe solutions and accompanying services for the oil and gas sector. The company has the production assets in Russia and in other countries. The significant share in the sales patter of TMK occupies threaded oil and gas pipes that are being exported in more than 80 countries of the world.