20 February 2019
Leroy Merlin Store Will Be Built in the Smolensk Region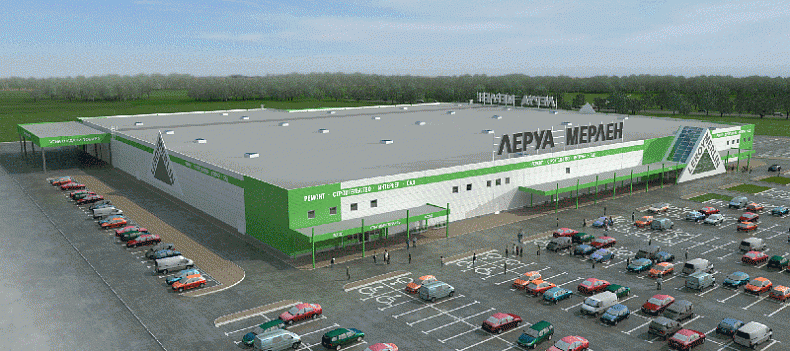 A cooperation agreement has been signed between Alexey Ostrovsky, Governor of the Smolensk Region, and Sergey Elizarov, CEO of Monolitstroy-Plyus, during the Russian Investment Forum in Sochi. The document provides for the construction of a Leroy Merlin store in Smolensk. The total amount of investments in the project is expected to reach nearly 1.4 billion rubles. The social effect involves creation of over 150 new jobs.
In 2020 the first store of a French retailer will appear in the Smolensk Region; the company deals with selling DIY products used for building, home decoration and improvement, as well as garden supplies. Today Leroy Merlin has taken the lead in the global construction supplies market; the company currently has over 70 stores in Russia.
The signed agreement is aimed at setting up the first Leroy Merlin store in the Smolensk Region, offering a wide range of goods in such sectors as home improvement, interior decoration, building, DIY and gardening. The local customers will be able to buy paints and varnishes, wallpaper, front and interior doors, ceramic tiles, laminate, parquet and parquet plank, linoleum, sanitary equipment, kitchen furniture, etc. The French retailer also promotes cooperation with the local producers and suppliers. This support offers the regional business a great opportunity for development and sales growth.
The store will be located in the Zadneprovsky urban district of Smolensk (in Kutuzov Street). Its area will exceed 13 thousand square metres. Worth mentioning is the fact that the surrounding area of the future store will be equipped with a car park for 700 lots for the customers' convenience.
According to Sergey Elizarov, construction of a store by Leroy Merlin in the Smolensk Region represents the fifth common project of the two companies for the last three years. "Design works have already been started, a general contractor agreement has been signed, design specifications and estimates are being prepared. We expect to complete construction works and open a new store for the Smolensk citizens next summer," he commented.